1975 Arie Ave
Laughlin, NV
- 89029
(702) 298-2592
35.1505100,-114.620208
Read More
Neigborhood Services, 2nd Floor
Las Vegas, NV
- 89101
(702) 2296850
36.1728690,-115.139395
Read More
1 East 1st St, Suite 700
Reno, NV
- 89505
(775) 3342305
39.5260801,-119.812590
Read More
737 Veterans Memorial Drive
Las Vegas, NV
- 89101
(702) 382-2353
For assistance from the American Legion you must be a veteran and for Temporary financial assistance you must have dependents and custody of your minor children.
36.1774324,-115.138717
Read More

1470 College Parkway
Carson City, NV
- 89706
(775) 684-0500
The Mission of the Division of Welfare and Supportive Services To provide quality, timely and temporary services enabling Nevada families, the disabled and elderly to achieve their highest levels of self-sufficiency.
,
Read More
500 Grand Central Pkwy
Las Vegas, NV
- 89155
(702) 455-5025
36.1641240,-115.155644
Read More
1535 Old Hot Springs Road Suite 50
Carson City, NV
- 89706
(775) 687-2042
39.1925450,-119.750617
Read More
600 Nevada Hwy.
Henderson, NV
- 89015
(702) 293-0332
35.9768630,-114.838934
Read More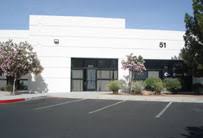 73 Spectrum Blvd
Las Vegas, NV
- 89101
(702) 639-1730
36.1623630,-115.102485
Read More
Nevada Get help paying bills Locations