505 Van Ness Avenue
San Francisco, CA
- 94102
1-800-649-7570
CPUC will negotiate a payment plan for those who have fallen behind.First, you need to contact the utility directly, using the utility customer service phone number printed on the front page of your bill. Be sure to have a complete copy of your bill in front of you.If you cannot resolve the problem
,
Read More

200 S Anaheim Blvd
Anaheim, CA
- 92805
(714) 765-4311
The Anaheim Public Utilities Department offers the Low Income Home Energy Assistance Program (LIHEAP) was authorized by Congress in 1981. Its purpose is to assist low-income households with meeting their home energy needs. Federal dollars for LIHEAP are allocated by the U.S. Department of Health and
,
Read More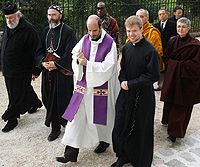 4044 Pasadena Ave
Sacramento, CA
- 95821
(916) 488-7300
Funded by the William and Flora Hewlett FoundationDuring 2002 and 2003, CIEAP enrolled qualified people in low-income energy assistance programs through their local utilities, and provided energy assistance and conservation program information and education to individuals and households. CIEAP also
,
Read More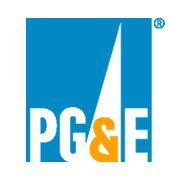 1-800-743-5000
The CARE program provides a monthly discount on energy bills for income-qualified households and housing facilities. Qualifications are based on the number of persons living in your home and your total annual household income.
,
Read More
1006 E. 5th St
Calexico, CA
- 92231
(760) 357-3013
32.6697925,-115.483701
Read More
1228 15th St, Suite C
Santa Monica, CA
- 90404
(310) 458-9961
34.027266,-118.487384
Read More
2302 Calle Del Mundo
Santa Clara, CA
- 95054
(408) 845-0050
Rahima International Foundation strives to feed the hungry, assist the financially insecure, and support students in their educational journey. Services: FOOD DISTRIBUTION SOUP KITCHEN MEAT COLLECTION ZAKAT, FITRA, FIDYA, KAFFARAH GENERAL DONATION (SADAQA) STUDENT NEEDS Monda
37.4095090,-121.965498
Read More

1000 Corporate Center Drive,
Monterey Park, CA
- 91754
(916) 651-8848
California Work Opportunity and Responsibility to Kids (CalWORKS) is a cash aid program for low income families to meet their basic needs. It also provides education, employment, and training programs to help families get jobs and move towards self-sufficiency. Child care, transportation, work expen
34.0512224, -118.16191249
Read More
505 South Vulcan Avenue
Encinitas, CA
- 92024
(760) 633-2723
33.046050,-117.292611
Read More
California Get help paying bills Locations